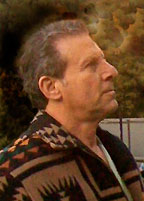 My parents moved to California in 1940 and I was the first child born in Los Angeles. One by one, all our relatives followed us from New York.
We were poor but I was blessed to have a mostly normal childhood in a mostly normal family. I started working at age seven selling  "The Mirror", a local newspaper at the time on the corner of Melrose Ave. and La Cienega Blvd. The city was a much safer place at that time.
Over the years, I have held many positions in my working life: from fry cook to market checker to the youngest street sales district manager for the L.A. Times to electrical/mechanical packaging engineer for space-related projects in the aerospace industry.
When that era ended, I opened a little antique store on Third Street in LA. By the 1970s, I moved to a store on Melrose Avenue and began providing Art Deco furniture to movie stars and other fashionable clients. Barbra Streisand was a good customer who furnished her main house with Art Deco and her guest house at the beach with Harvey's rattan furniture. 
In search of rattan, I purchased the Tropical Sun Rattan Company in Pasadena and soon became a leading authority on the subject and author of "Tropical Comfort Throughout the House".  As business grew, I opened a prop house — 20th Century Props – which grew to become the biggest Hollywood prop house under one roof in the world.
Although I have just closed my warehouse, I remain active in many industry events and projects and continue to serve on the board of the Hollywood Arts Council
I'll never lose my fascination for antiques and art deco, but as I enter the next chapter of my life, I am exploring new means of attaining a deeper spiritual self.
Certainly my membership in the Mastery Circle Los Angeles for over 20 years has greatly contributed to the quality of my life, and I am proud to have served as its President for more than a decade.