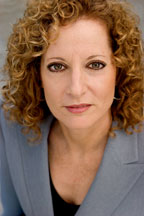 A dynamic woman, Linda has combined two careers into one: award-winning news broadcaster and licensed therapist. These two modalities have given her a unique understanding of the stresses of the corporate and entertainment worlds.
Combine that with her empathic, insightful and rational approach as a therapist and you have a qualified professional with the tools to help people transform.
Linda received her Master's degree from Phillips Graduate Institute in Southern California and an undergraduate degree from the University of Nevada – Reno.
In addition to two Emmy awards in broadcasting, her humanitarian documentaries have been honored and reproduced for teaching others. A frequent contributor to trade and business publications, a speaker and workshop presenter at national conferences, Linda also serves on the board for her local chapter of the California Association of Marriage and Family Therapists and is an active Red Cross volunteer.