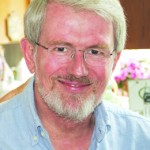 I attended Union Theological Seminary (after college), intending to have a career in teaching religion and philosophy. While in seminary, I was in an encounter group, where I was told I was really "screwed up." As a result, I decided to become a therapist.
In preparation for that career as a therapist, I attended the California Family Study Center for the MA degree; and later, the University of Southern California for a PhD. Addressing my insecurities as a young man, I have had twelve years of my own therapy over the last 45 years.
I am thankful I became a therapist instead of teaching. Being a therapist, I spent my career working from my heart, with the hearts of my clients. Had I gone into teaching, I would have spent my life in my head, working with the minds of my students.
Now that I am retired, I am spending the rest of my life writing about the heart (soul) and the head (consciousness), now "teaching" through writing about spiritual themes. Hence, my life has come full circle.
In my early 20s, I married, a relationship which lasted 20 years. My first wife and I had two children: a son and a daughter. After being single for 23 years, I was blessed to have met my second wife, Marigrace. Our relationship began in 2006, and has been the best relationship of my life. I have no doubt it will continue"until death do us part."
Even though I was initially reluctant to become involved in the Mastery Circle, I began attending regularly in January 2014. Increasingly, I have found myself engaged in the process of meaningful mutual sharing, about matters of the heart. One Tuesday morning, I presented information from my doctoral dissertation and my clinical experience, on the complementary personality traits involved in "mate selection." And, I have volunteered to share some of my favorite spiritual quotations at times, for the "spiritual reading" part of the morning.